Flatbed Scanner Unit 201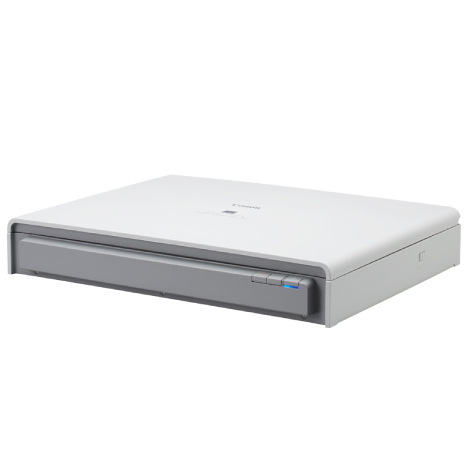 Canon Flatbed Scanner Unit 201, a high speed optional A3 Flatbed scanner, is perfect solution for scanning bound and fragile media. Seamless scanning together with DR scanners provides versatile, precise scanning to combine each scanned documents into 1 file.
Features

Can connect wide range of Canon DR-series document scanners

Connect the flatbed scanner unit to a Canon DR-series document scanner via simple USB connection.

Seamless dual-scanner operation

Scan documents in conjunction with the connected Canon DR-series scanner, and save the images as a single file with the seamless scanning operation.

High-resolution scanning

Digitize important documents in high quality with 600 dpi optical resolution.

Scan A3 and ledger-size documents

The Flatbed Scanner Unit 201 makes it possible to scan documents that cannot be scanned using the sheet feeder, such as books, magazines, and passports. It also allows scanning documents that are larger than A4-size, and can be used to digitize selected pages from a bound document.

Seamless Operation

The Flatbed Scanner Unit 201 can be used together with DR-series scanners* to scan different books,fragile paper and batch documents, allowing the final result to be stored as one data set.

* The Flatbed Scanner Unit 201 can only be used in combination with a DR-series scanner; it cannot be used independently.

Compatible scanners

DR-C225W, DR-C240, DR-M140, DR-C230, DR-M260, DR-M1060, DR-G1130/1100, DR-X10C

Specifications

Type
Desktop flatbed scanner
Scanning document size
Width: 11.7″ (297.4 mm)
Length: 17.0″ (431.8 mm)
Scanning sensor
CCD
Light source
LED
Scanning side
Simplex
Scanning modes
Black and White, Error Diffusion, 256-level
Grayscale, Advanced Text Enhancement II, 24-bit Color
Scanning resolutions
(primary scan lines x secondary scan lines)
100 x 100dpi/150 x 150dpi/200 x 200dpi
240 x 240dpi/300 x 300dpi/400 x 400dpi
600 x 600dpi
Scanning speed *1
(Conditions : Core 2 Duo 3.0 GHz of faster CPU, 3 GB or more memory, LTR/A4 document size)
24-bit color
600dpi 9.0sec.
300dpi 3.5sec.
200dpi 3.5sec.
150dpi 3.5sec.
B&W/Grayscale
600dpi 4.5sec.
300dpi 3.0sec.
200dpi 3.0sec.
150dpi 3.0sec.
Interface
Hi-Speed USB 2.0 (Type A x 1, Type B x 1)
External dimensions
22.5″ x 17.2″ x 3.78″ (W x D x H)
571 mm x 436 mm x 96 mm (W x D x H)
Weight (without AC adapter)
Approximately 18.7 lb. (8.5 kg)
Power supply (using AC adapter)
DC 24 V, 2.2 A
Power consumption
Scanning: maximum 21 W
Sleep mode: maximum 3.1 W
With power turned OFF: maximum 0.3 W
Noise
Not more than 59 dB
Operating environment
Temperature: 10°C – 32.5°C (50°F – 90.5°F), Humidity: 20% – 80%

*1 Time between the start of a scan procedure and when the image is displayed. Actual speed may differ depending on the performance and function settings of your computer.